Roka and I went into the city the other day to find him some new clothes. He's just growing so fast! We stopped in the park on our way out of the store and he asked if we could stop for a snack and maybe play basketball. I'm a sucker so of course I said yes.
He picked out a stall and I saw a familiar face as we approached.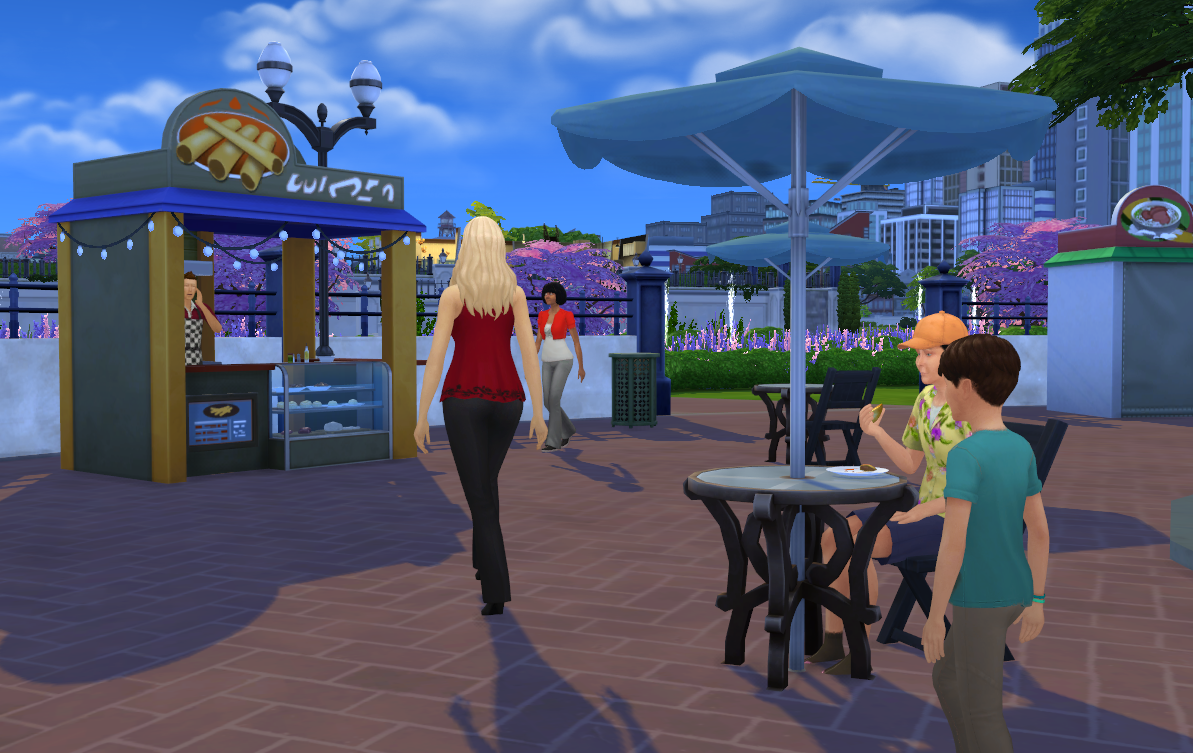 It was Seiji's ex-girlfriend, Celine! Turns out she moved to San Myshuno shortly after she and Seiji broke up. I hadn't heard any word from her so it was nice to have a reason for her absence. She said she was getting ready to move back to Willow Creek with her fiancé.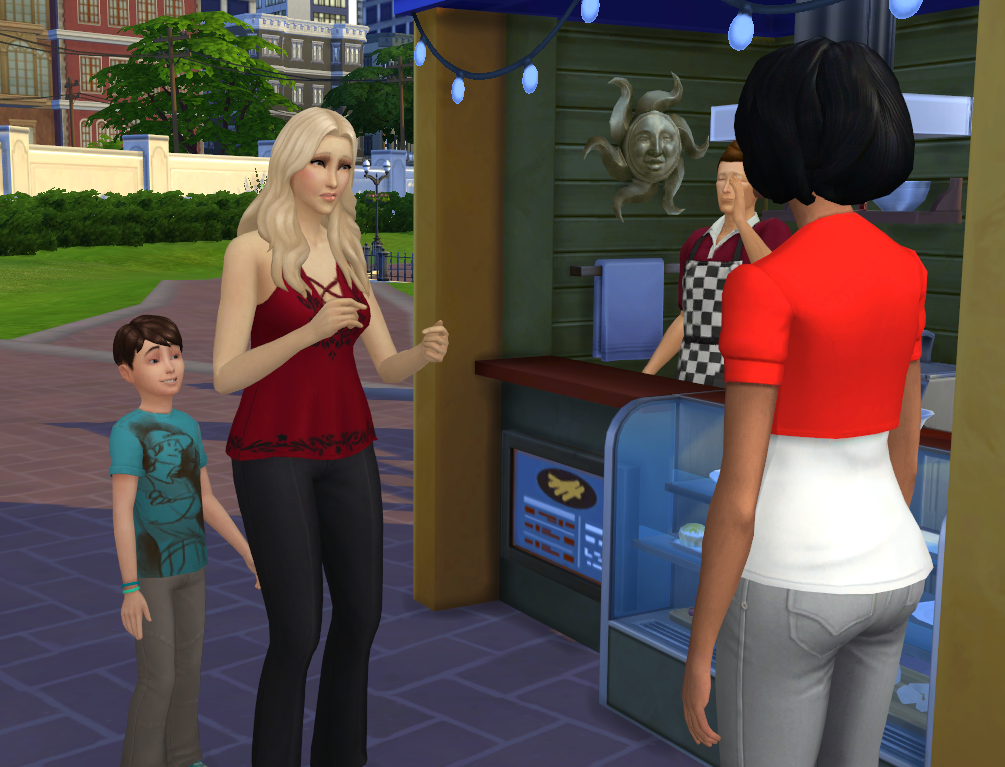 Celine seemed relatively happy to see me; she had a new hairstyle and looks fantastic! Still, she appeared to be nervous, looking around her like she was missing someone.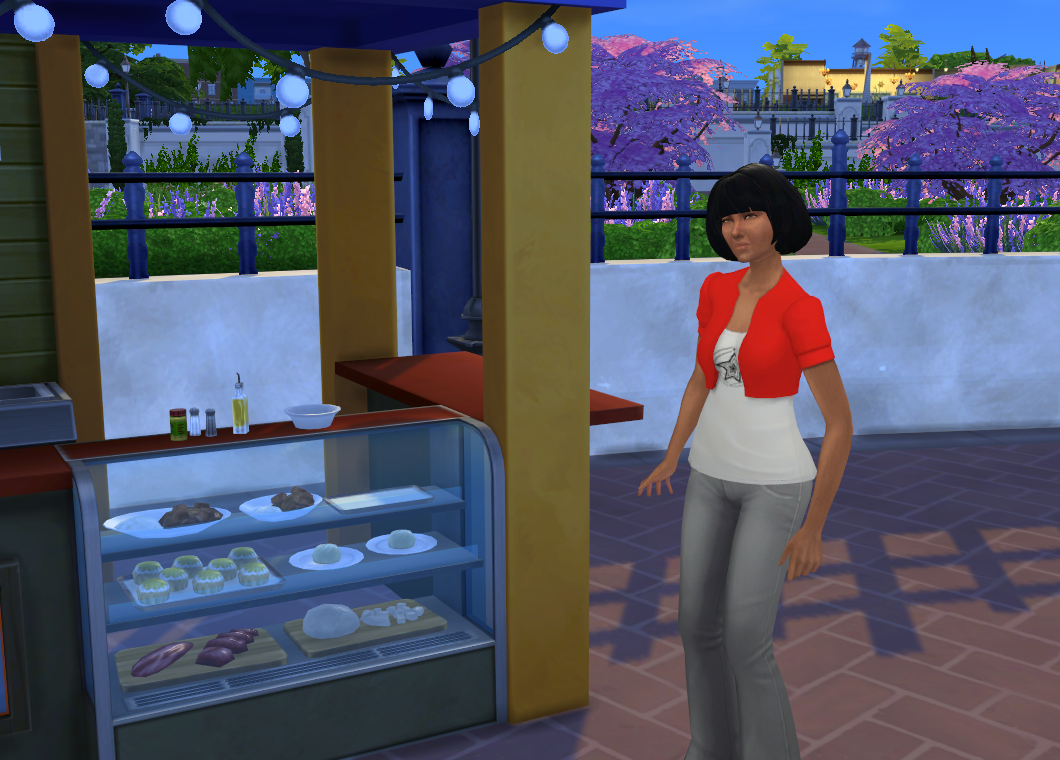 Then, after a moment or two of small talk, a boy around Roka's age came running up to stand by her.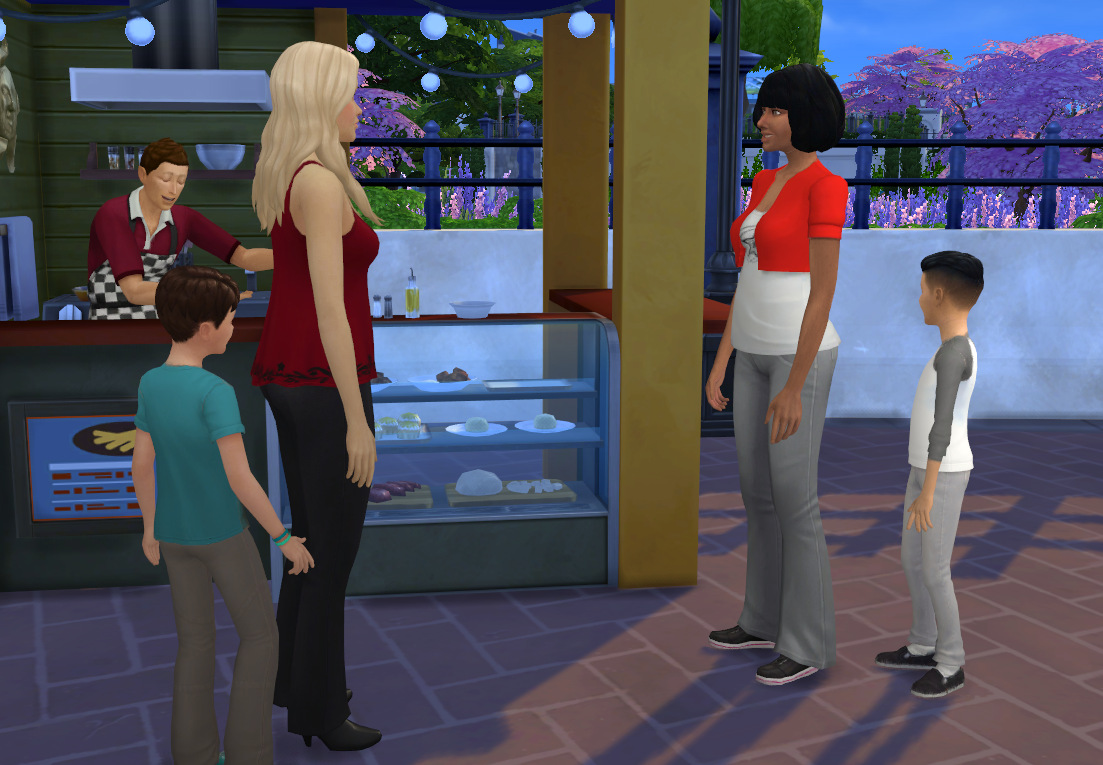 When he looked over at us I had a realization: the Ikeda nose.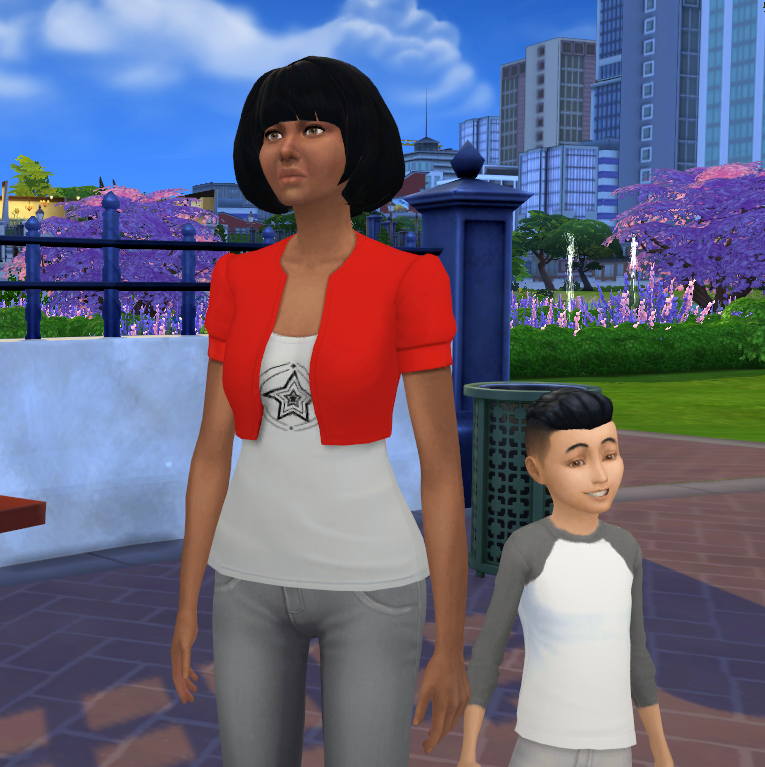 I didn't say anything but Celine sort of gave me a knowing (or maybe panicked?) look.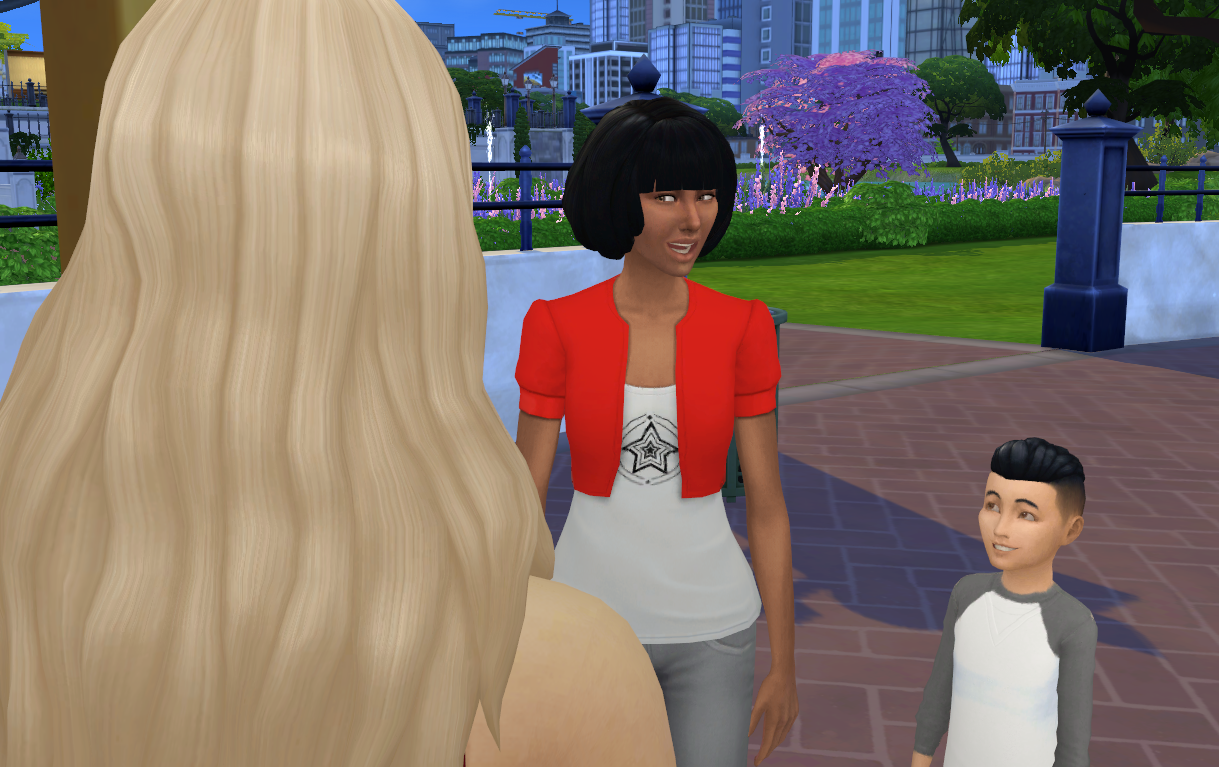 His name was Shea. He was in a different school district than Roka so the two didn't know each other. Shea decided to have a snack, too, so we sat together to eat. The boys thought it was hilarious that Celine and I had gone to school together. They kept asking about how their moms were back in the day and laughed at our different answers.
When we were done eating the boys decided to play basketball. With them occupied and out of earshot Celine told me what I already knew: Shea was Seiji's son.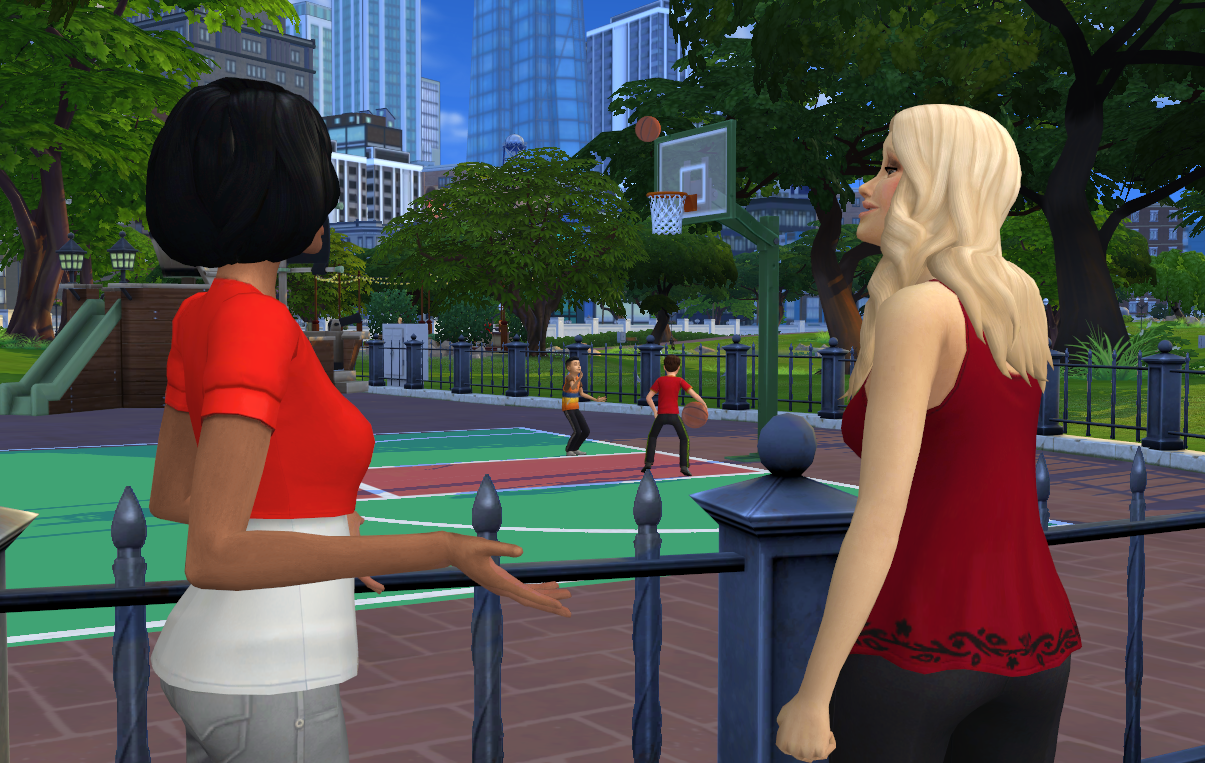 I told her that I wouldn't tell Seiji and she thanked me. She mentioned that she was thinking about telling Shea when he was a little older but she didn't want to disrupt Seiji's life.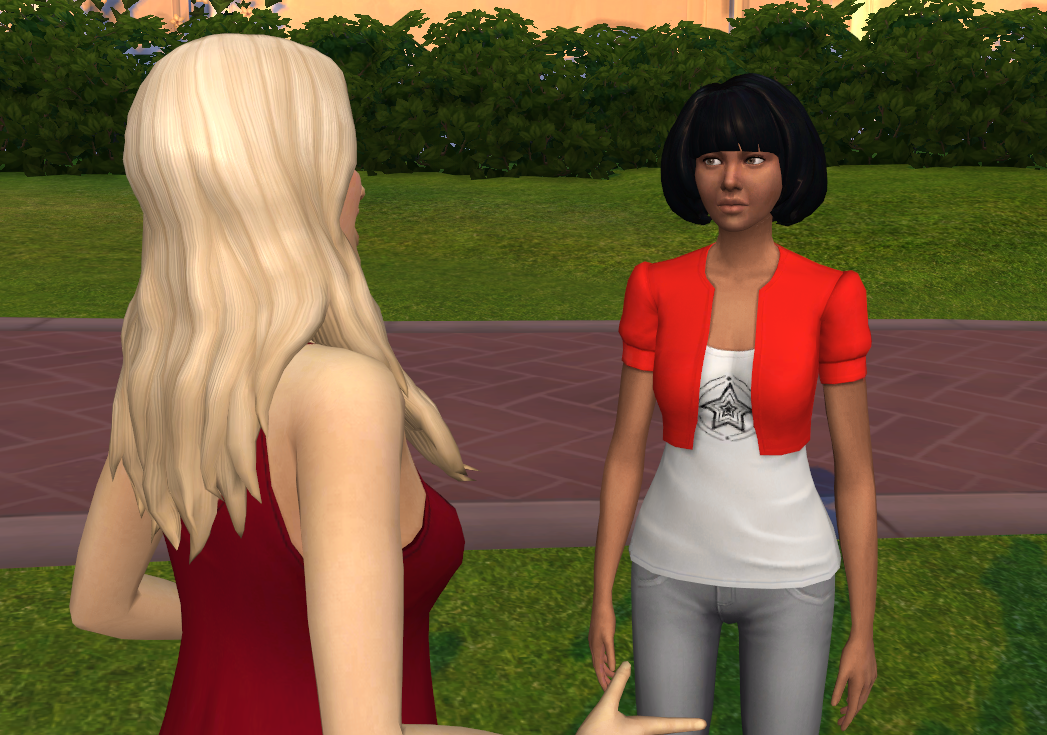 I countered that he had kind of disrupted hers but she shook her head with a laugh.
"Shea was the best thing that could have happened to me."
I was glad to hear that she was happy, at least. Next, she asked me about Seiji and I told her that he was married to a gal named Sophie. (I didn't tell her that he was seeing both of them at the same time, ugh.) I mentioned that they had five children, four of them quadruplets, and she was floored.
"Glad that wasn't me!"
When the sun was starting to fall down a bald man approached. It was Celine's fiancé, Markus. He was there to take her and Shea home. He mentioned he would be getting a snack while we finished up our chat and walked away. He seemed nice enough and I hoped he was good for Celine.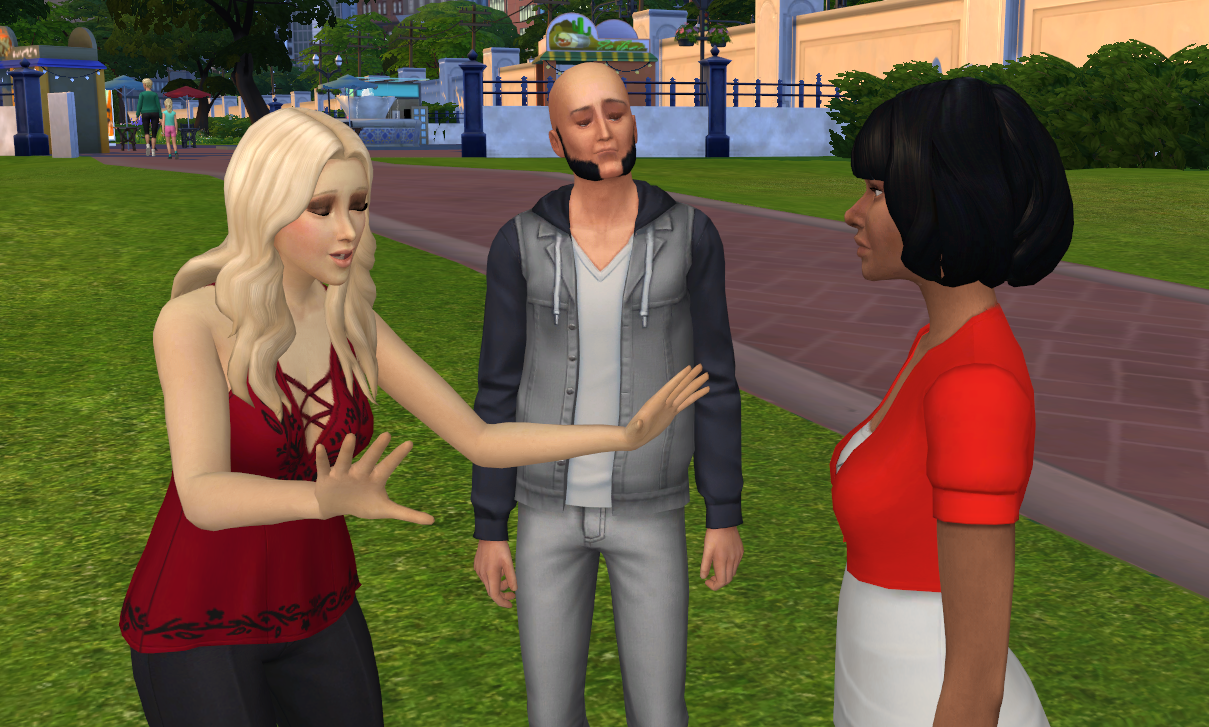 We called the boys over to say goodbye.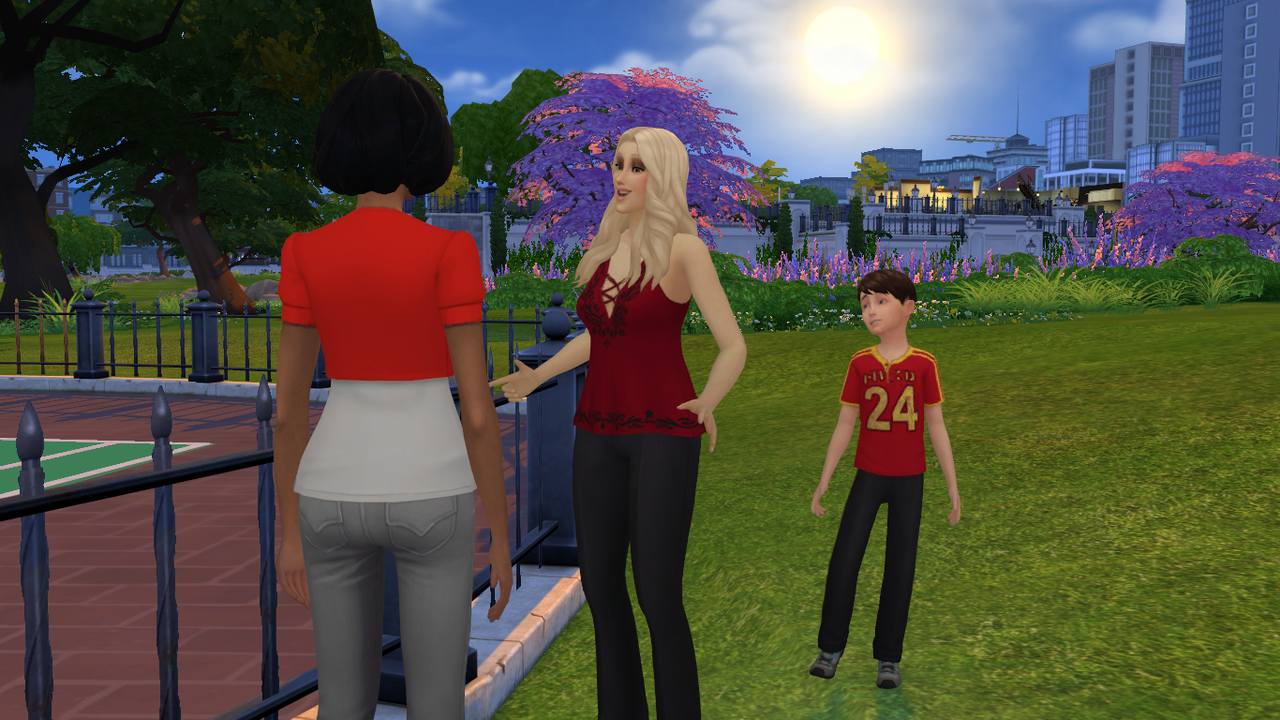 I told Shea it was a pleasure to meet him. He and Roka gave each other a fist bump; they seemed to get along really well.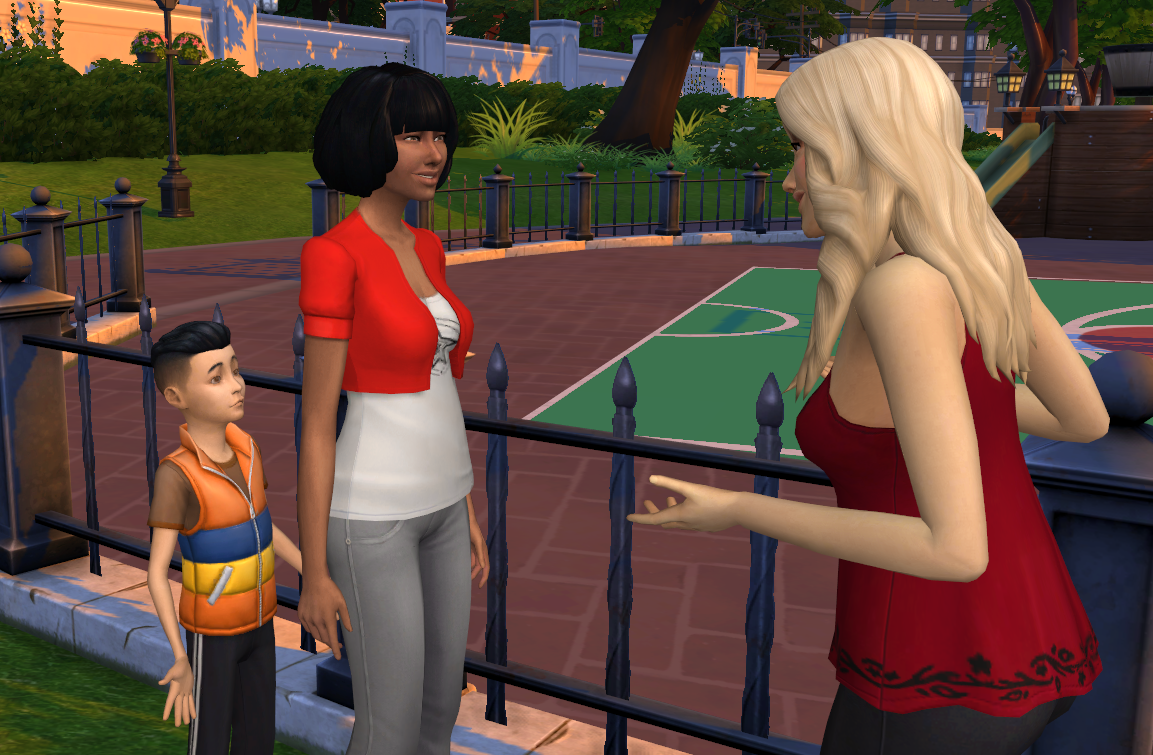 As the two walked away I felt sad that we hadn't known about Celine and Shea. They could have been a great part of our lives! Roka asked me if Shea could come over some time and I told her maybe we could invite them over after they've moved back to town.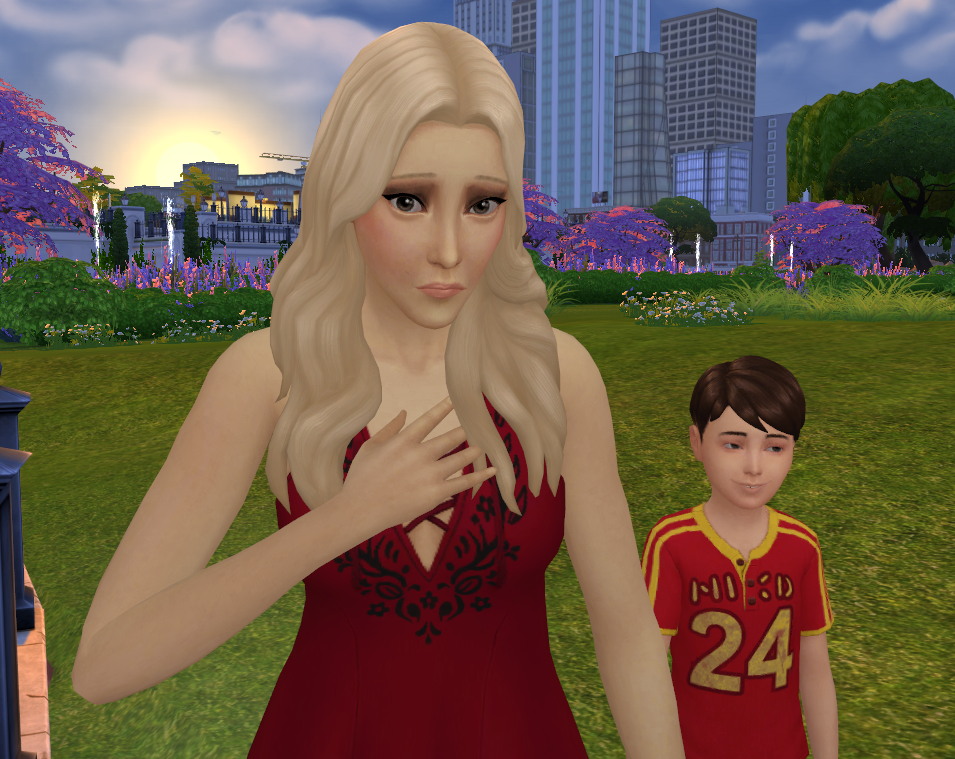 We had stayed longer than I intended but there was still time to take the train back home. On the train ride home Roka told me everything he had learned about Shea. I was pleased they had made such a connection. I wanted so badly to tell him that they were actually cousins but knew I had made a promise to Celine. I did hope that things would work out and we would be able to invite him into our family…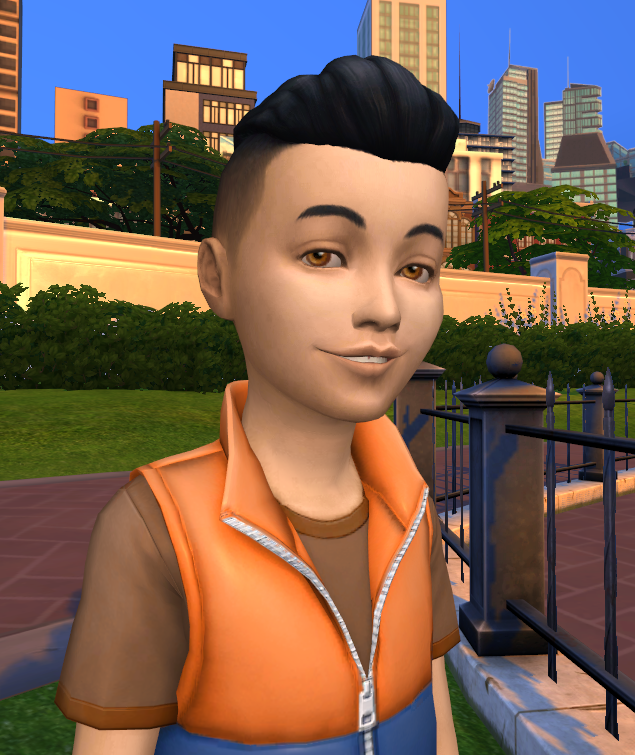 ---
AN: Yeah, so it's been a while! I'm so sorry. Those of you that have been reading from the beginning know that this is a pattern I have so you're not surprised. This has been a particularly long break but a lot (and not a lot, haha!) has gone on since the last time we visited the Ikedas. Other obsessions, real life, family. I always knew I would come back to this family since I have such a soft spot for them.
I was musing last night about ditching the Build Newcrest aspect and just continue with the legacy but I will keep up. The goals will give me something to aim for instead of just living the sim life. I might just go ahead with the idea of building and not follow the rules but that's nothing new, either. I love breaking challenge rules, haha.
Anyway, I hope you liked meeting Shea. I've had the idea for this chapter written since January but I needed to get the shots to make it work. I guess sitting on the idea for five months helped me do it really quick! Originally it was going to just be them on the street but I decided to check out the park lot and voila – snacks and basketball.
More info on this play session! Markus randomly started playing basketball with the boys and then came over to talk to Kazue and Celine so I debated back and forth on if I should include him. Once I rearranged my households I decided to have him and Celine be an item. He has a kid already (and two more that are with another mother) but was unattached to anyone so I figured they would make a nice little family. I married them and she just had a baby girl (which is nice since the house I downloaded for them had a little girl's room).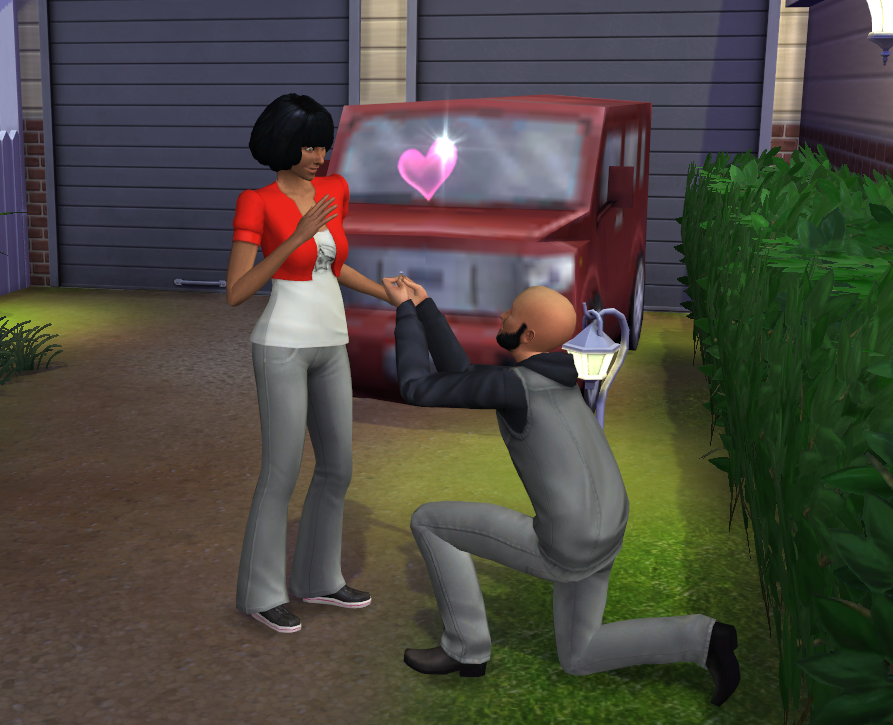 It's great that I decided to do this today since Shea's life bar was sparkling and ready to become a teenager. Some drama with that, though, is that Seiji and Sophie's quads just aged up the afternoon before. I SWEAR that Celine was first to get pregnant of the two but perhaps I'm misremembering… Anyway, Shea as a teenager looks SO Ikeda-like, as I expected. Here's a spoiler or two: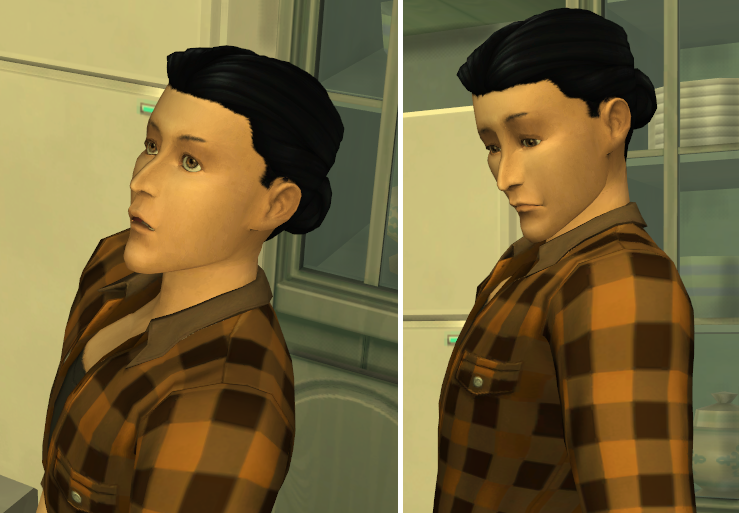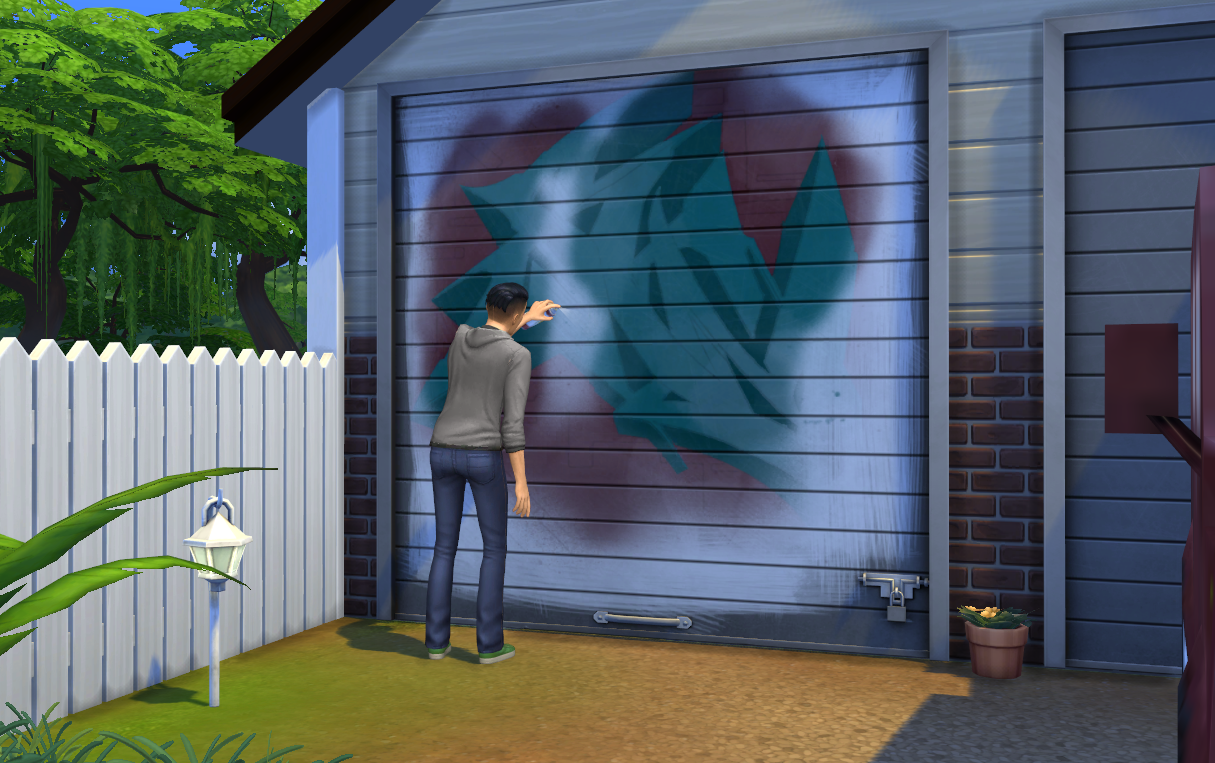 Alright, with that I must move on to the next scheduled chapter – the belated toddler update, haha! After that we'll see the birth of yet another baby and Roka's teenage birthday (probably in my next game play session!)