First thing first: Seiji broke up with Celine. I feel bad about it but he had to make a choice.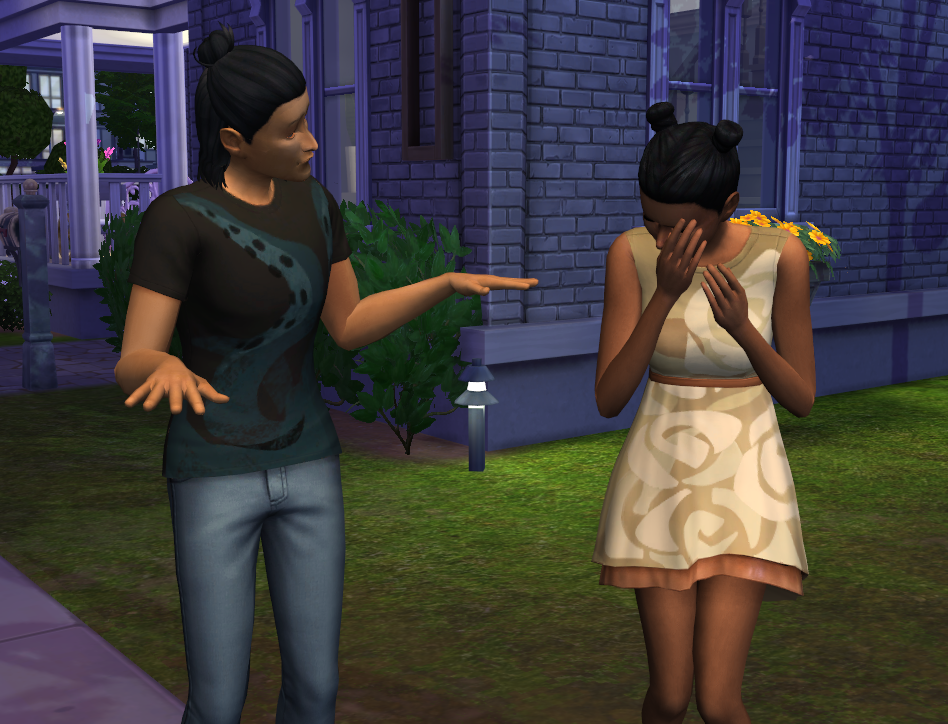 Sophie made it easy for him, though. She moved in with us but I think they're looking for a place right now.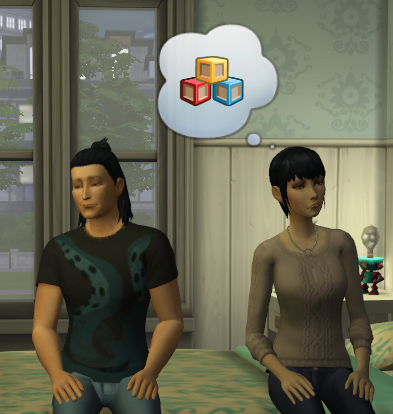 I hope he made the right choice…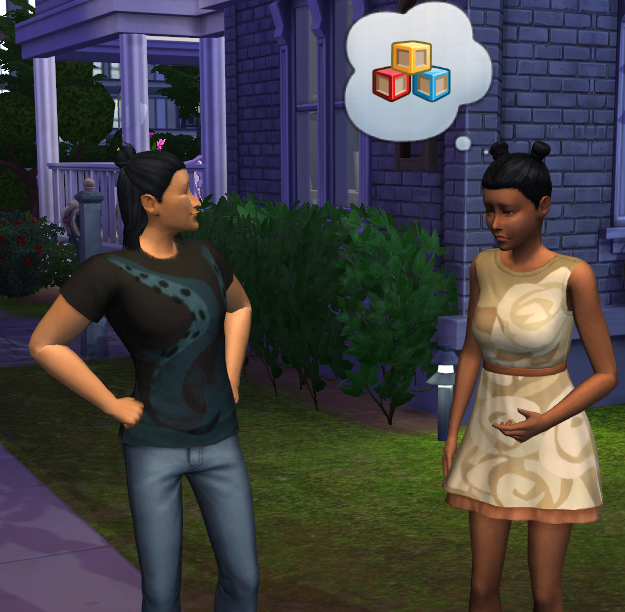 —
As for the rest of us, Tyler and I just got engaged and married! I'll catch you up.
Tyler and my dad have been talking a lot lately. I figured it was mostly about how good at cooking my mom has become but it was about more, apparently.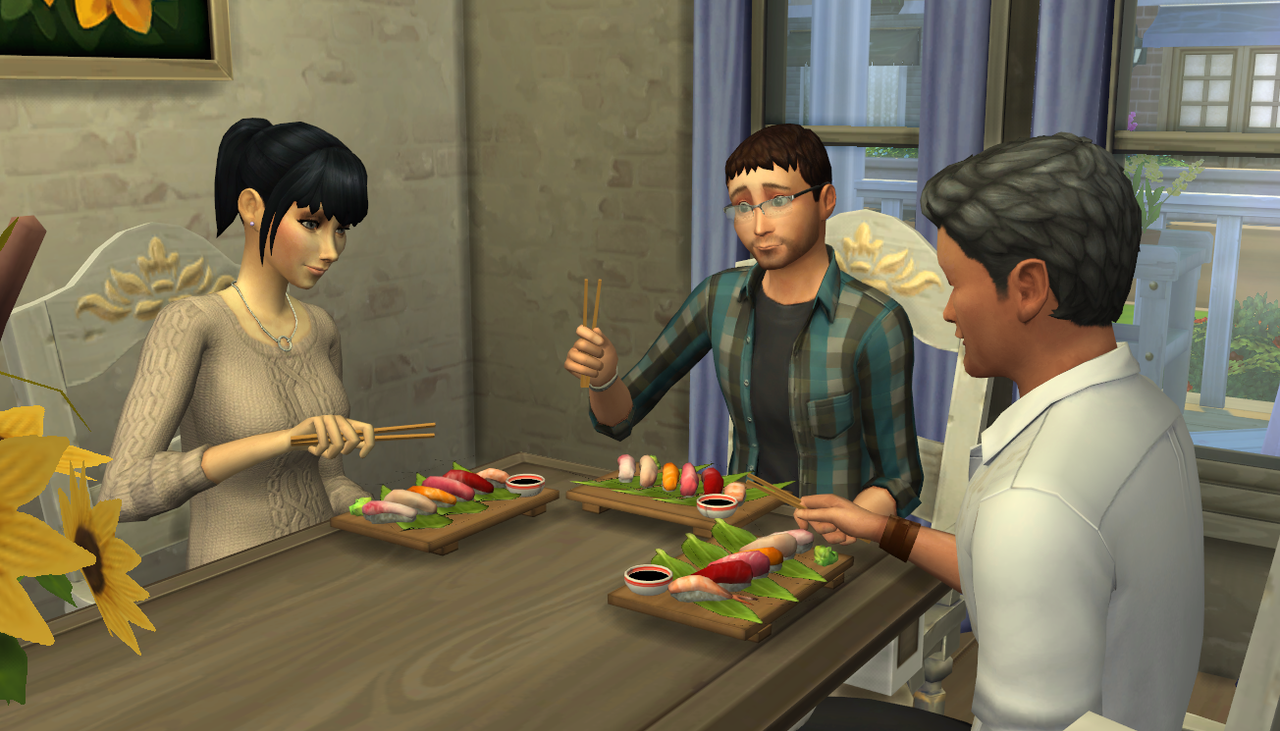 Tyler asked me to meet him outside by the monkey bars late one night. Our house is getting crowded again so I didn't think much of it. We've been trying to sneak away more often than not lately.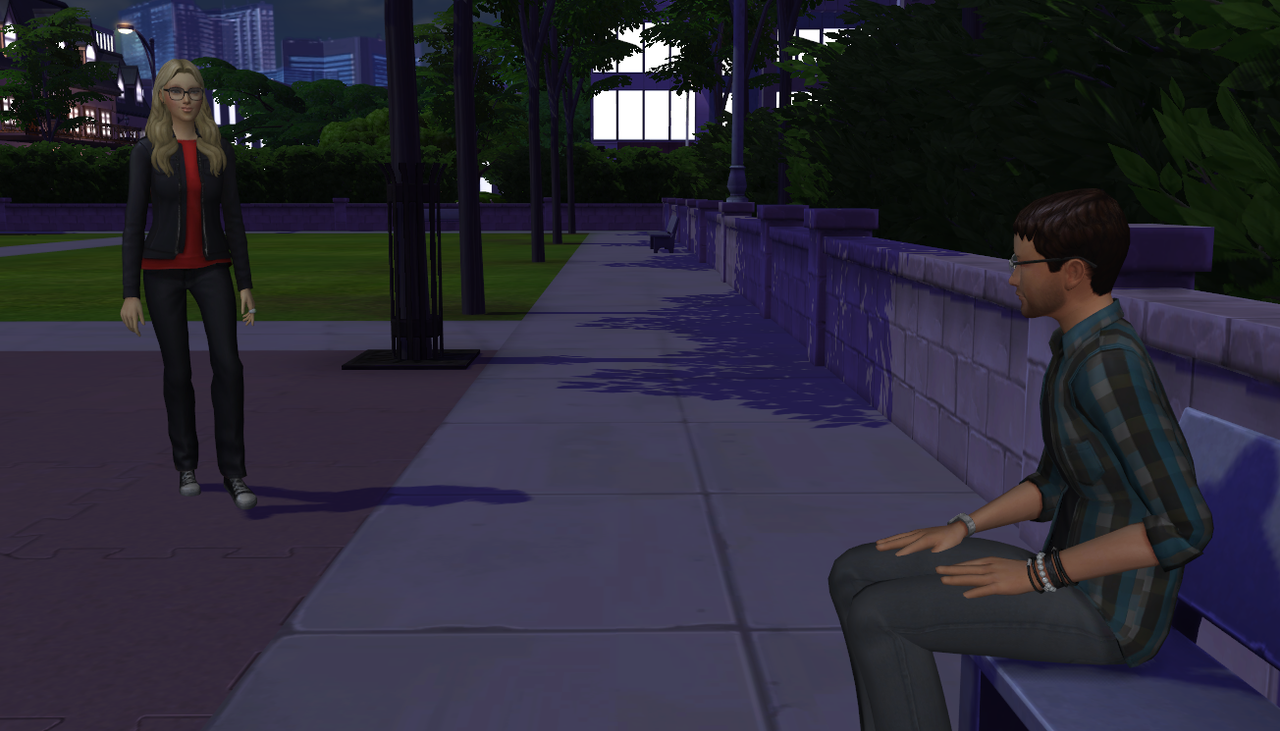 When I got there he seemed to just want to make out. Of course.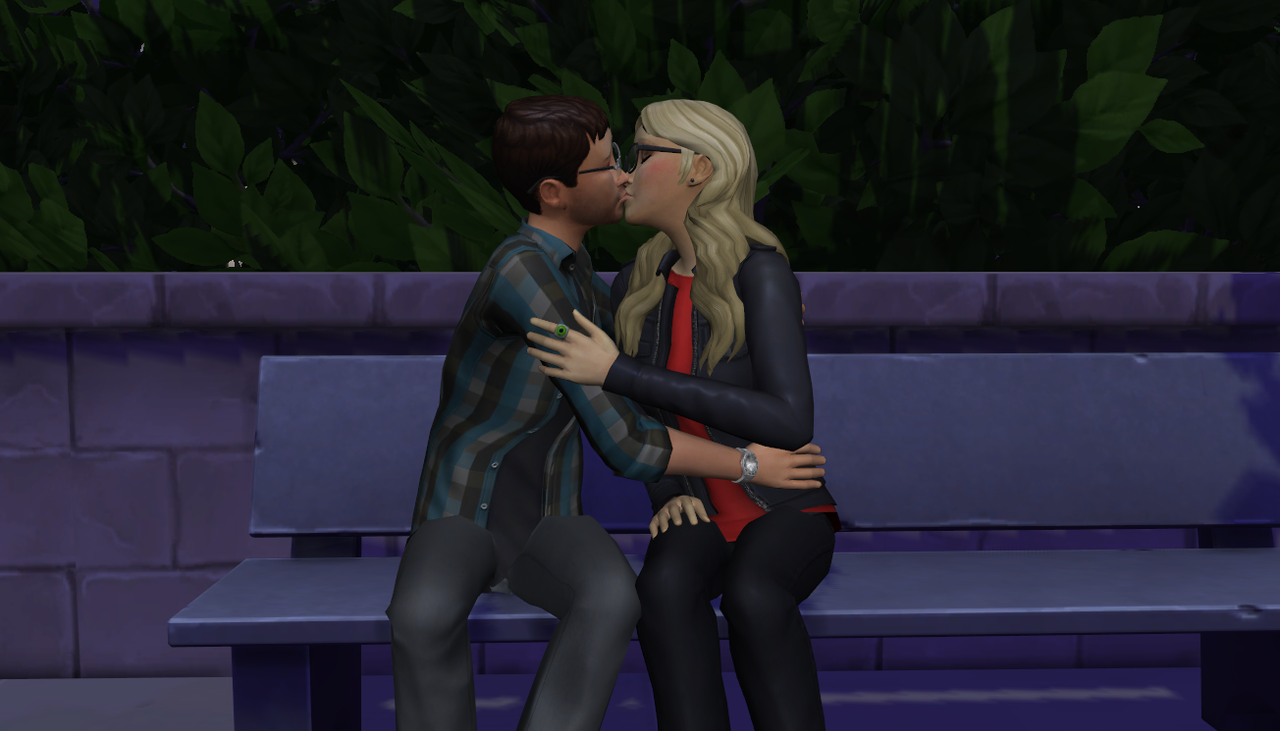 Well, after that he started acting all shy…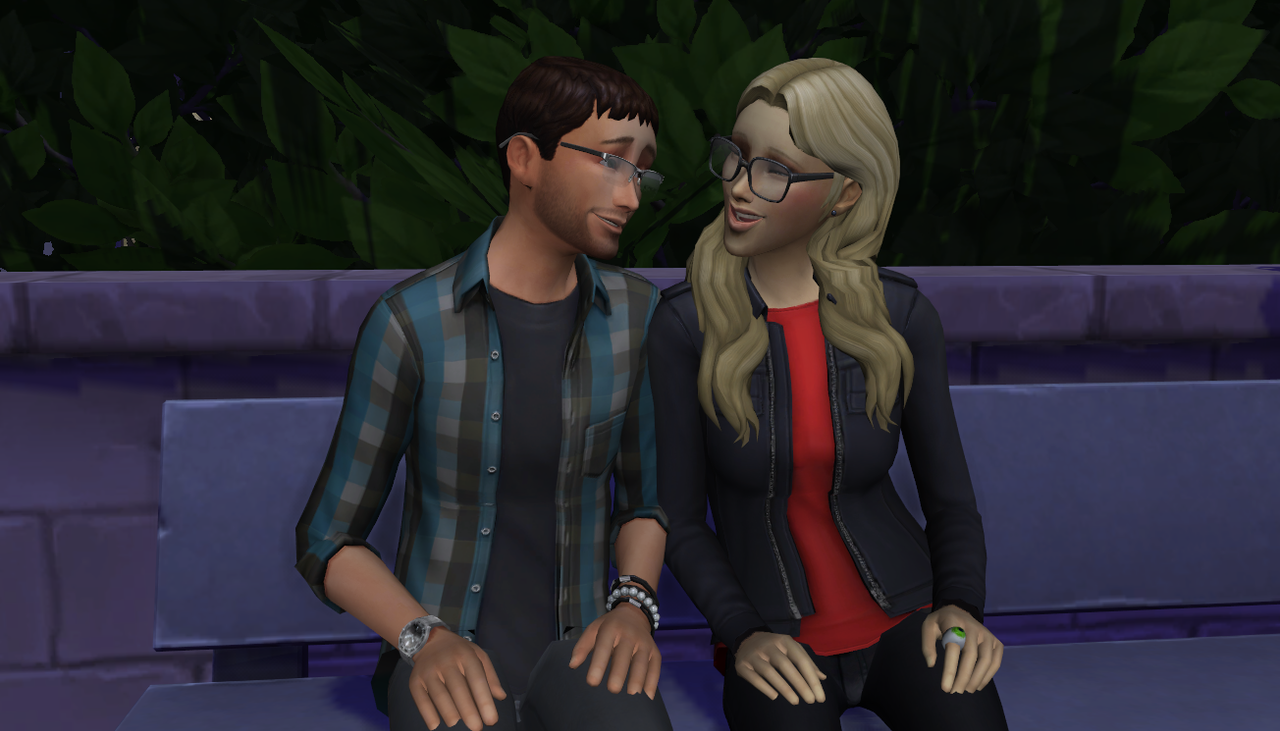 Suddenly he shot up from the bench and pulled me with him. Before I knew it he was down on one knee!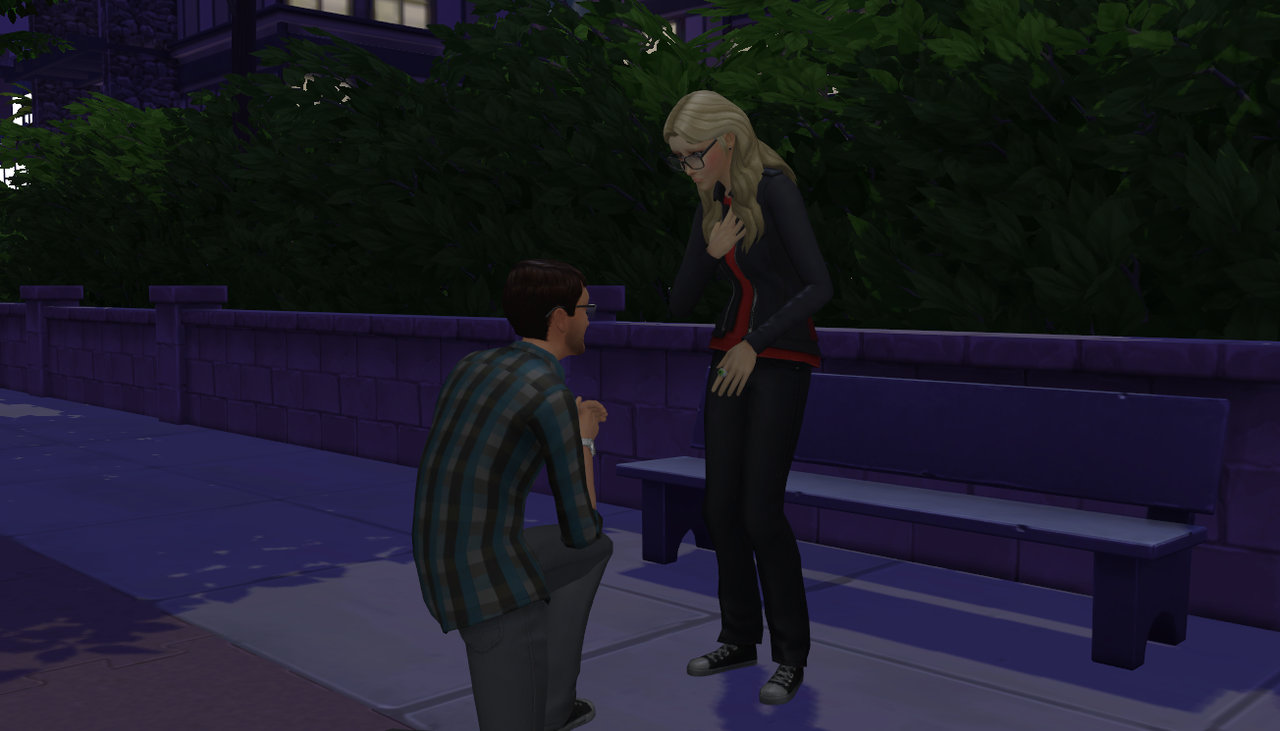 I could NOT believe it! I said yes (was there any doubt?).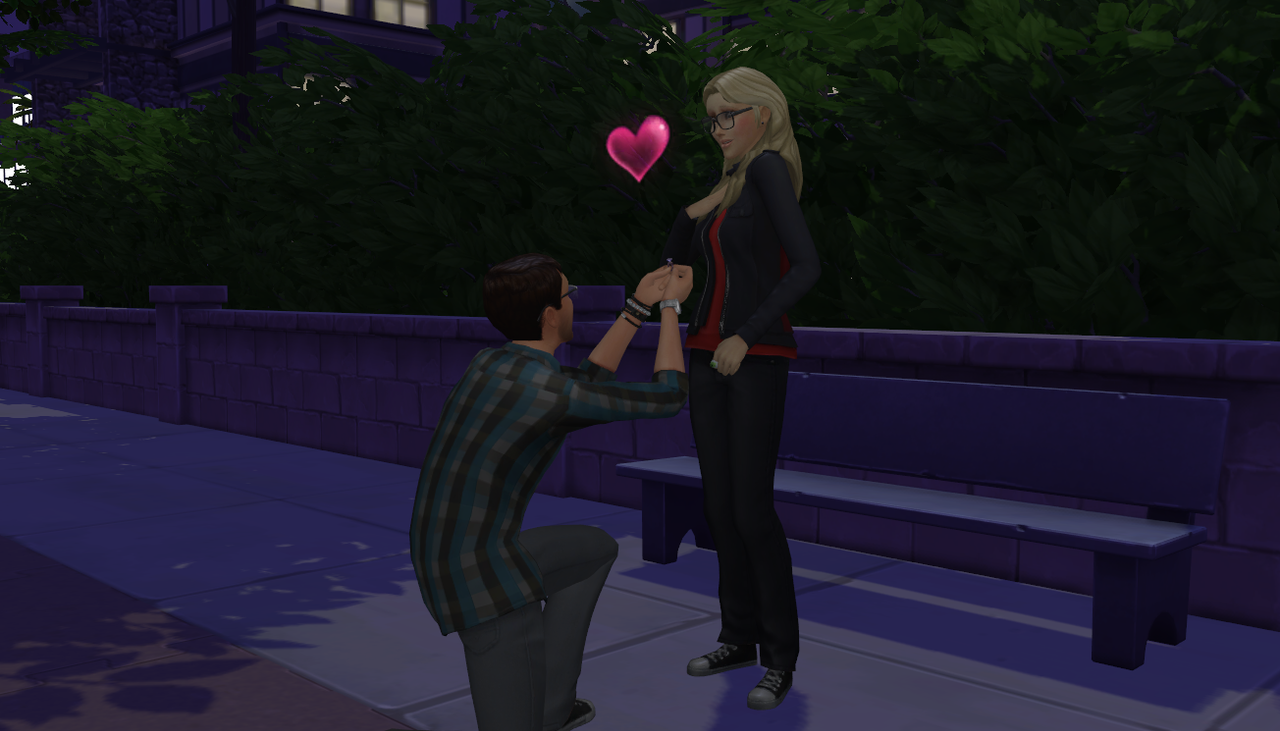 The family was thrilled! Later when we getting ready for bed Tyler mentioned that he felt we should plan to have the wedding as soon as possible. I had no objections to that. He told me he would explain after the wedding but it was very important that we waste no time.
A week later we gathered at the park with all of our family members. Tyler didn't have any family in town but he said it didn't matter.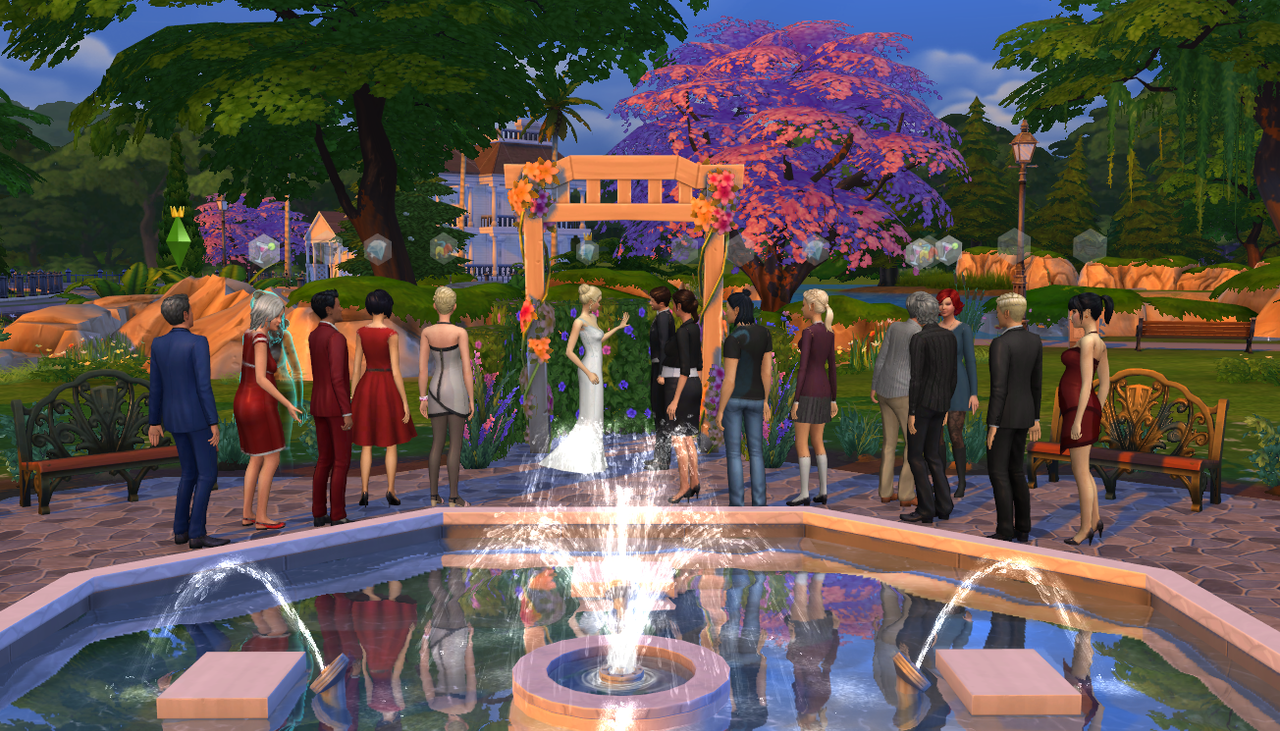 We had a great ceremony (and earned a gold medal).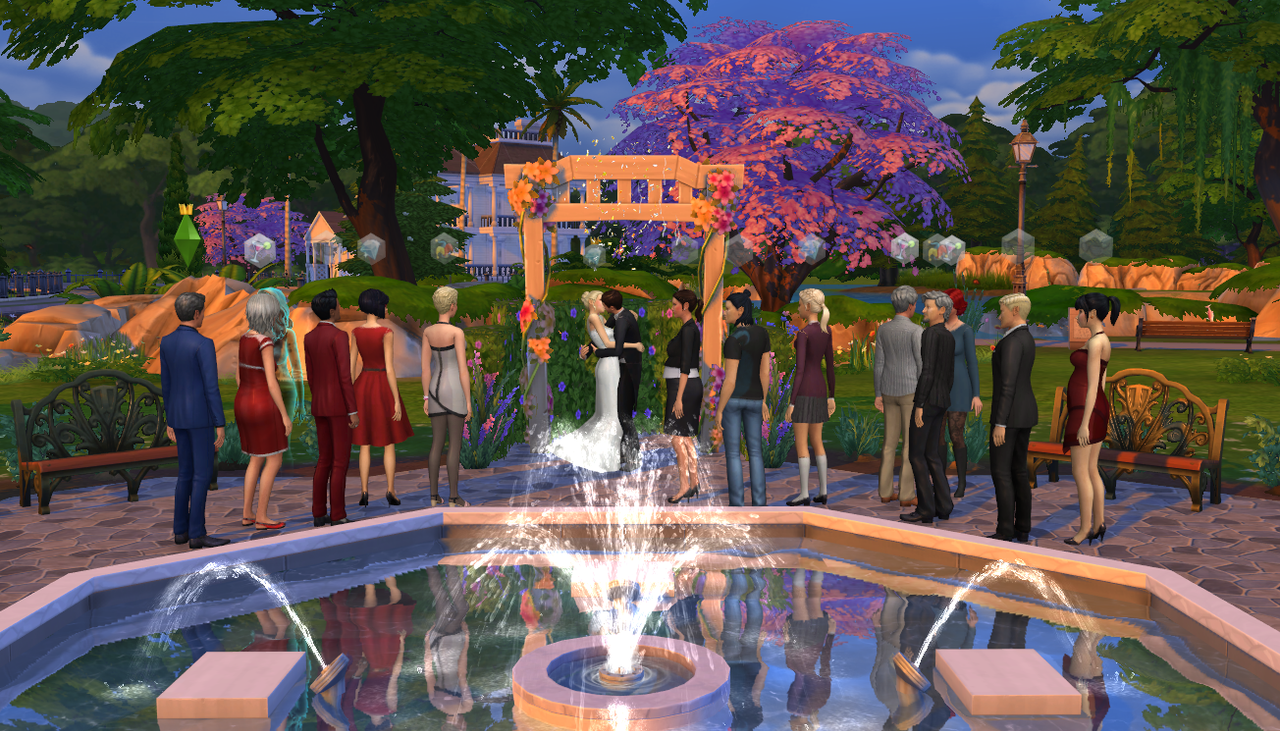 Afterwards we indulged in expensive nectar. (Seriously, we have so much money…)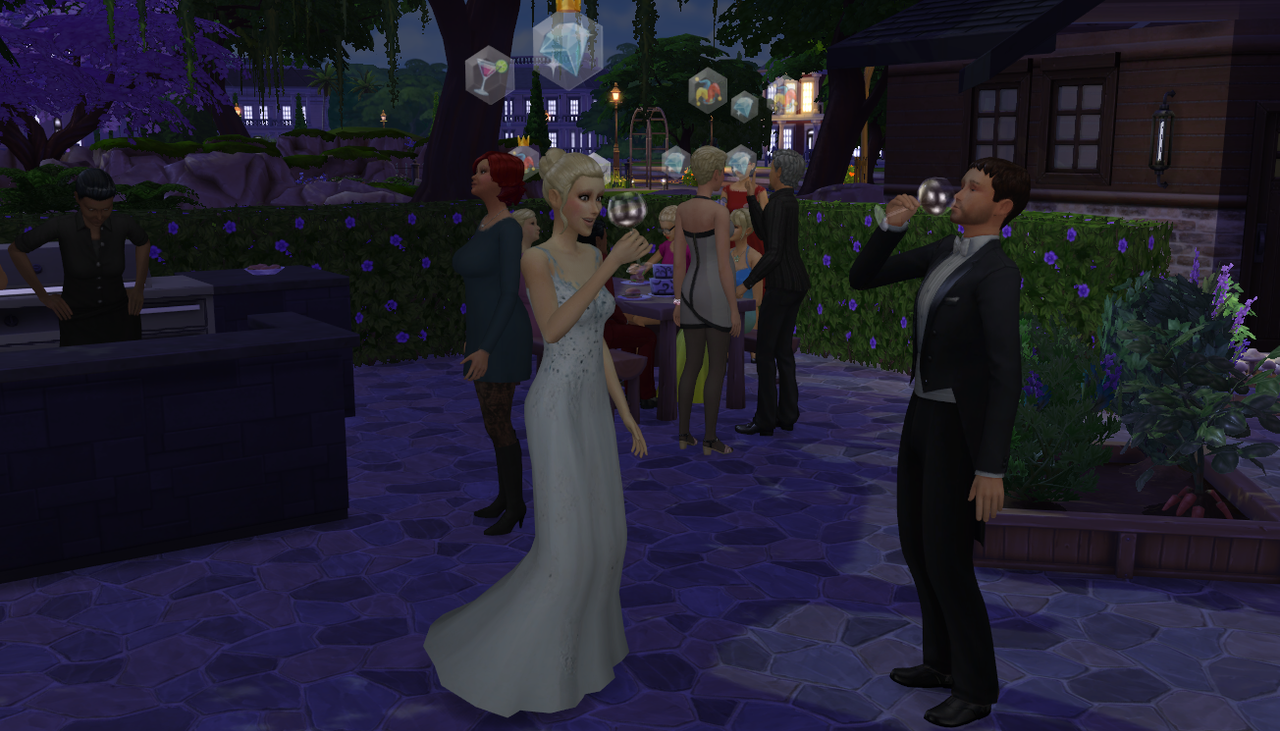 When we were all home from our revelries Tyler told me why he wanted to rush us. My dad had talked to him and told him about his wedding. My grandpa died the day of the wedding but they went on with it anyway. Dad didn't want that to happen to us. I know he's getting old but I didn't think he'd be leaving so soon…