August here! It's been a while since you've heard from me but I'm just chillin' until my darn kids fulfill their duties as legacy children and make more children. I'm joking but honestly, I just need to become a grandparent and I'm done here; I could retire in peace.
Now, I don't want anyone goin' off and getting pregnant or getting someone else pregnant (I'm looking at you, Ichiro) but they can pair off if they want. And then K still hasn't shown any interest in dating so I'm getting a little nervous for our bloodline. I guess that means Mi would take over? Hmm.
ANYWAY, just doing my dadly duty and showing off some pictures I took of my kids in their play.
Here are some backstage shots!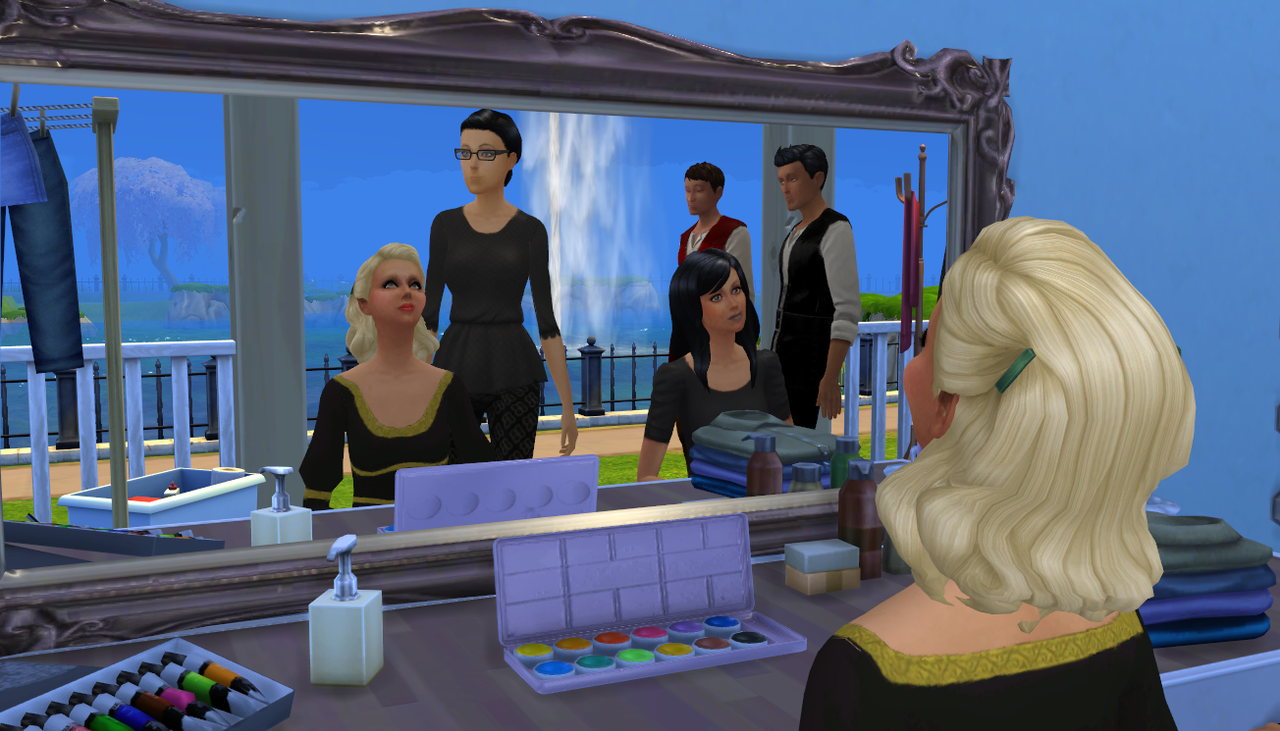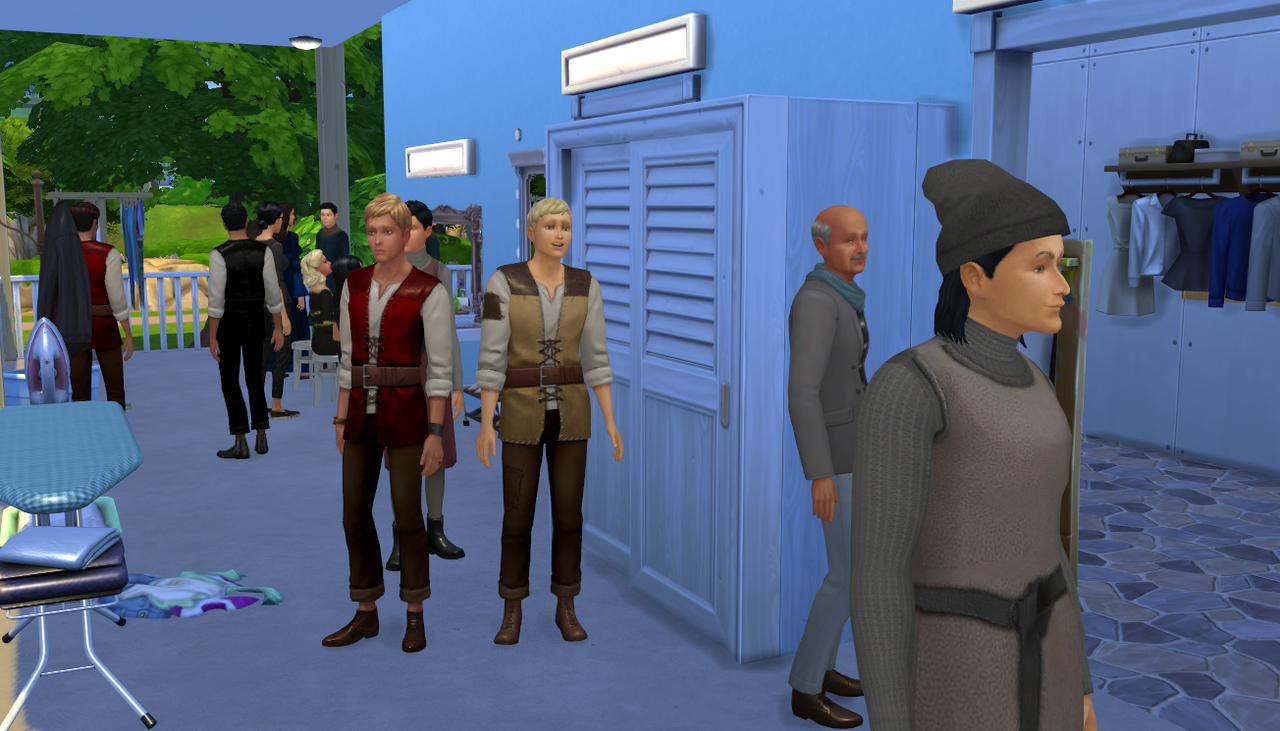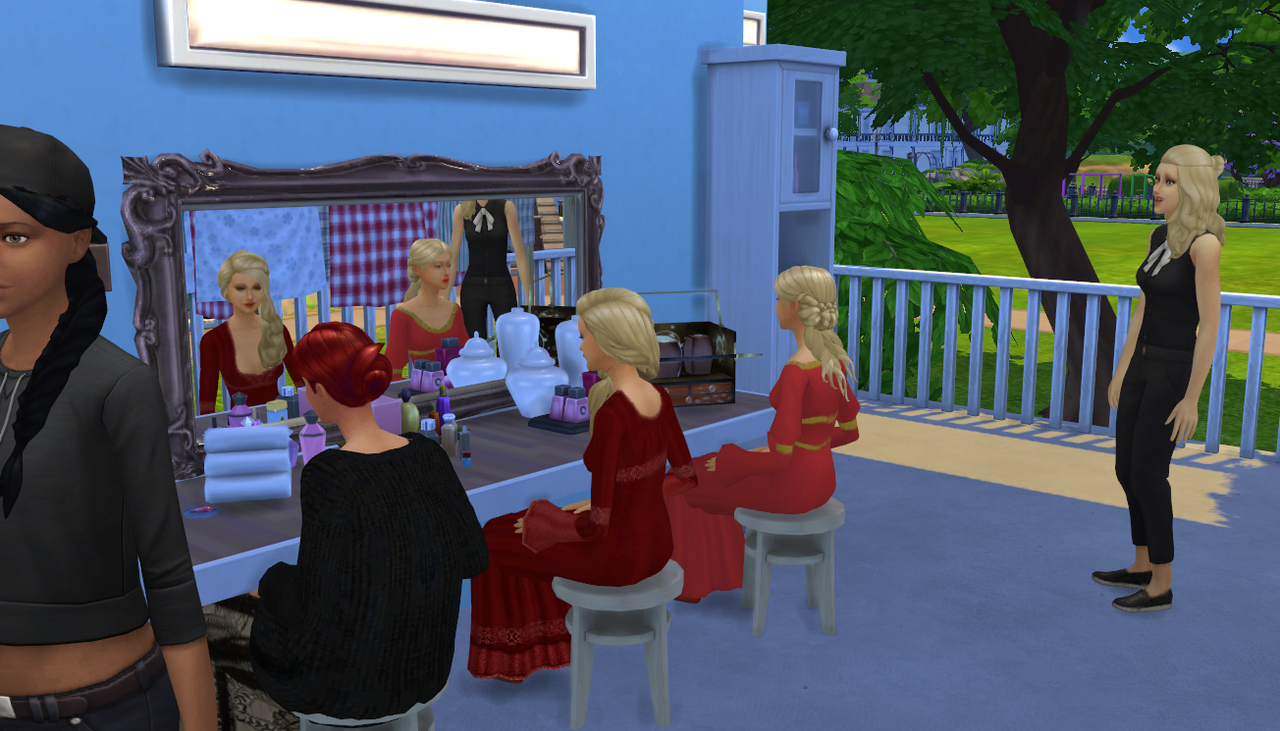 The famous balcony scene. (Look at that set!)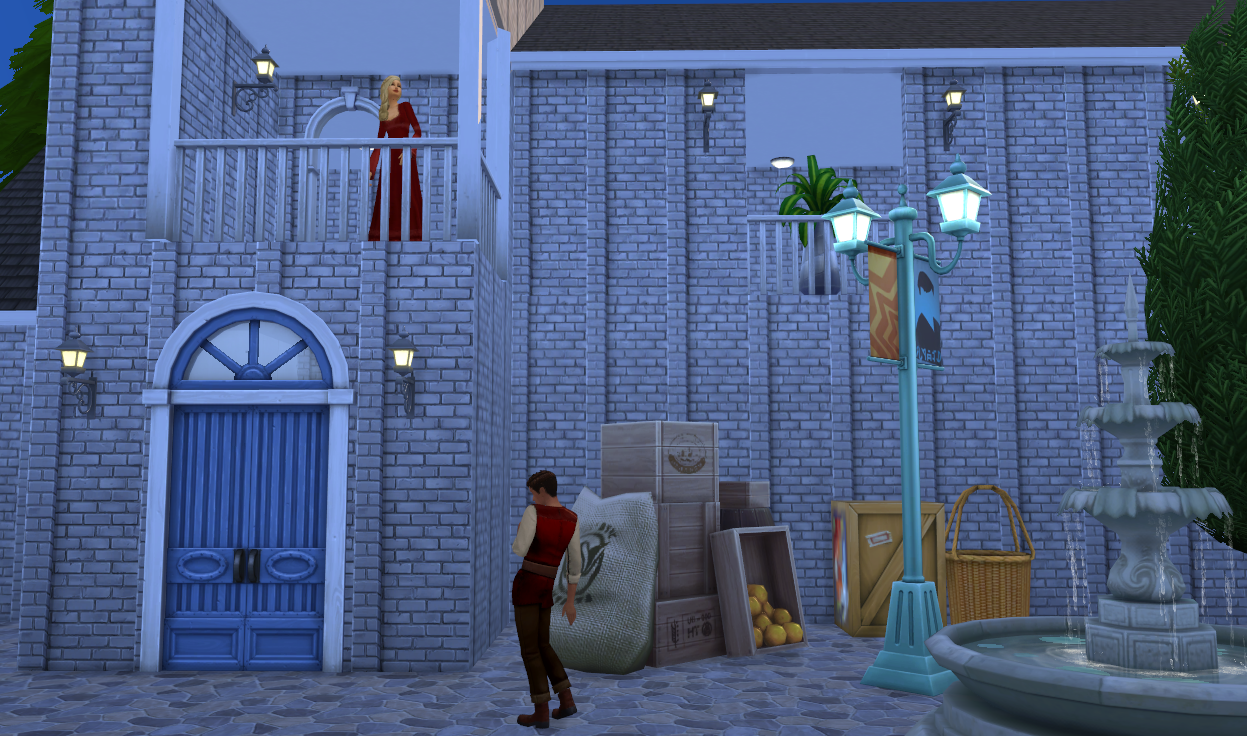 Tybalt VS Mercutio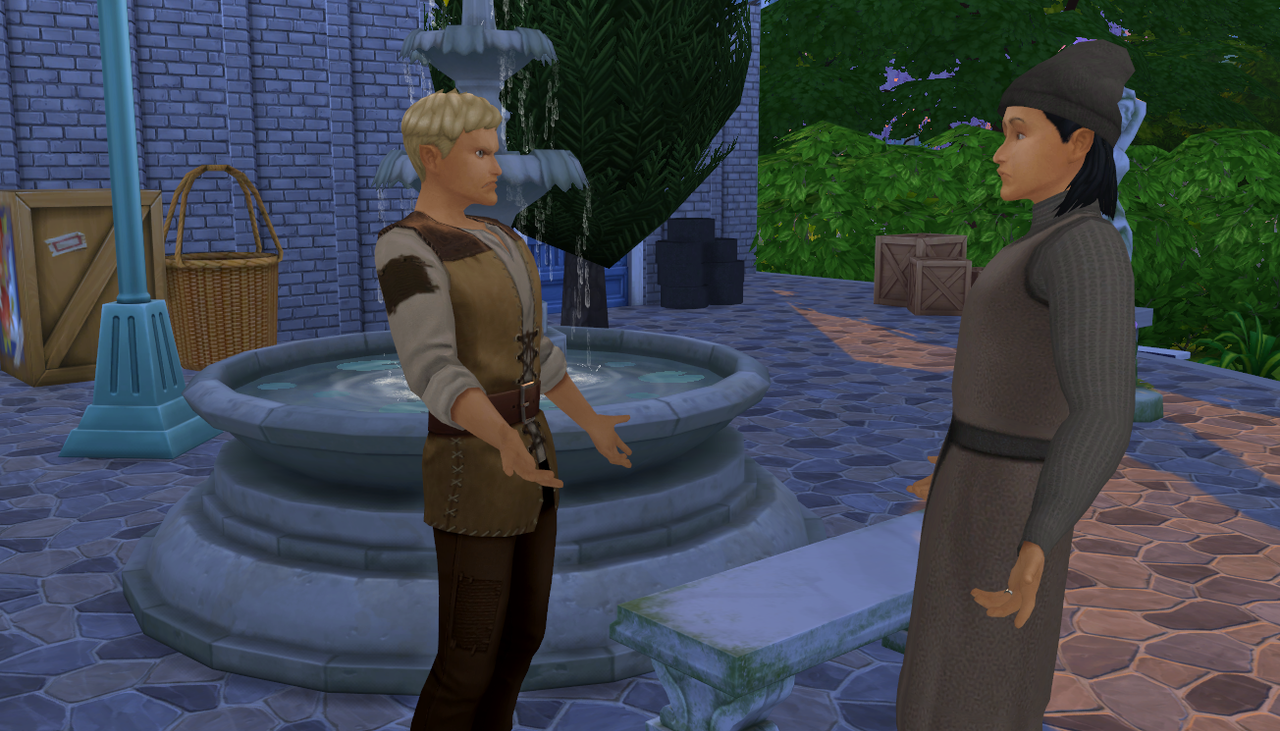 Romeo and Juliet…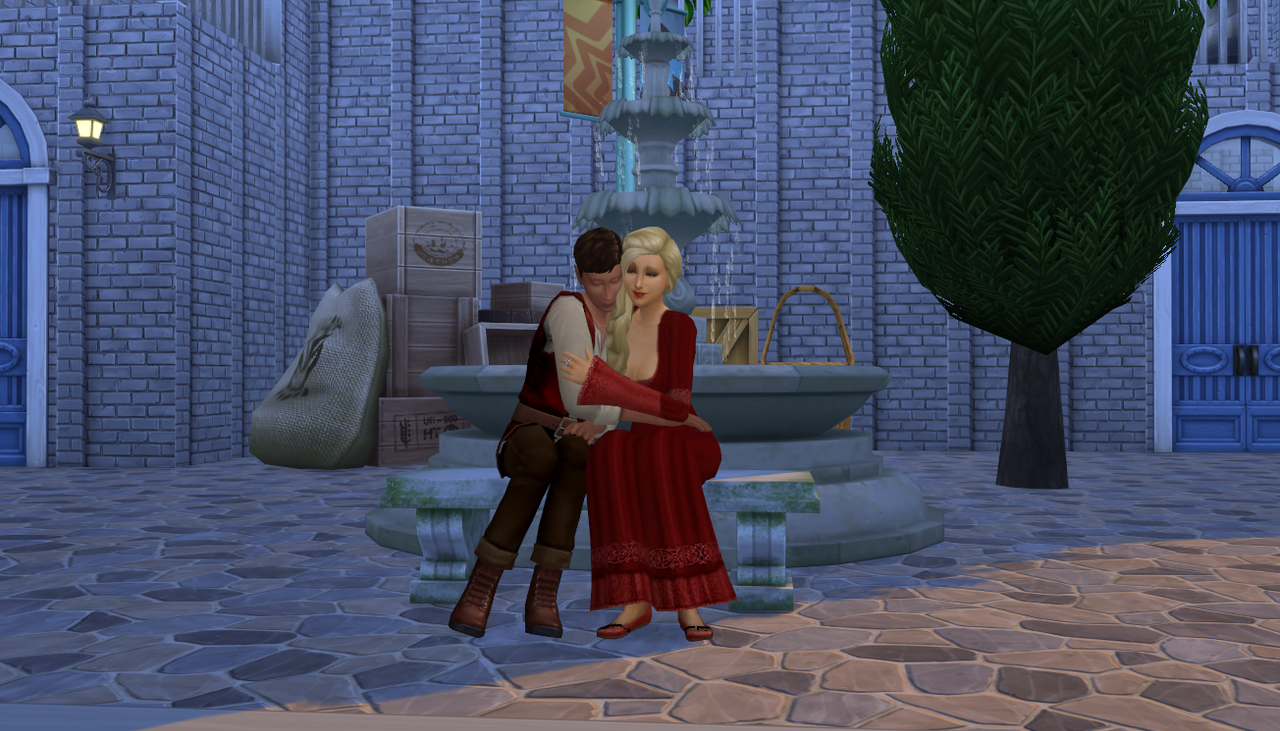 They did such a great job. I'm really proud of these guys.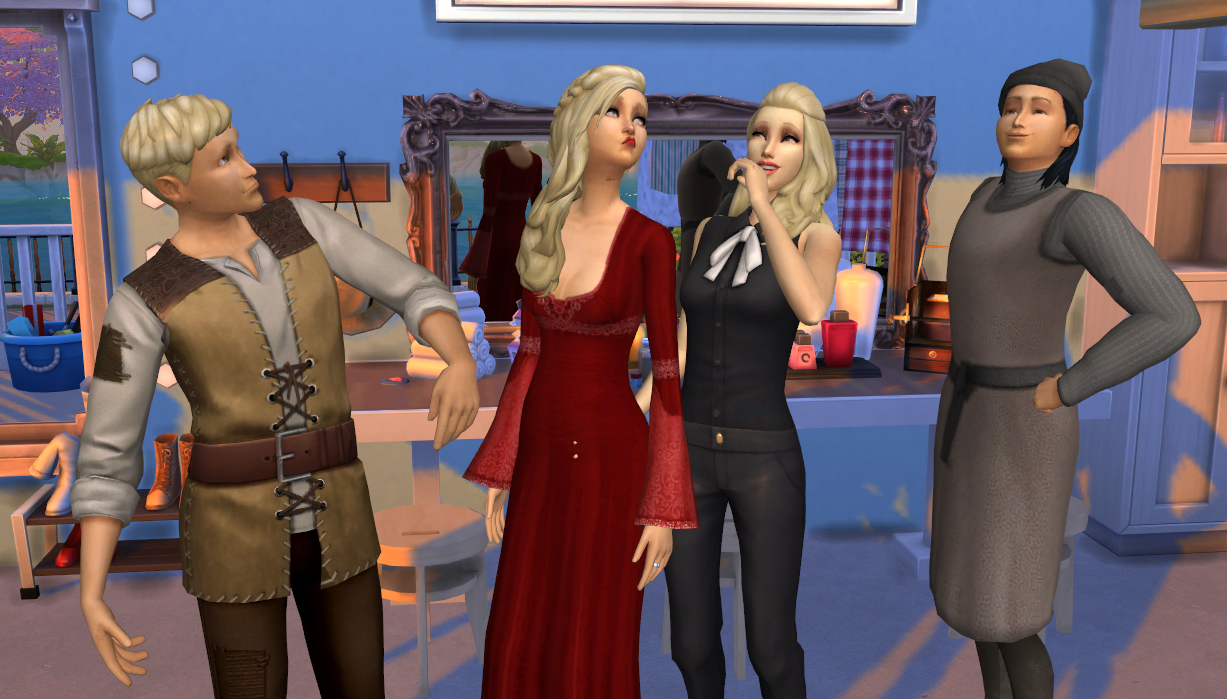 —
AN: I wasn't originally planning on sharing the stage/set but someone else might enjoy using it!
I made a slightly watered down, no CC version you can find here!
As for the CC version you can find it on the gallery (IN GAME) under my origin ID meggles87. I have a lot of decorative CC so if you want it I'll have to put together a list of where I got everything, lol. OR you could just download it as a shell and decorate yourself.