My submission for Kalani Wahine's Quest
I entered another contest! This is another for Tribe Wahine since they're so much fun. This time the next Creator Heiress is looking for a father for her next heiress. I decided to send an illegitimate Ikeda! GASP
Anyway, he's at the very bottom of the list of sims to vote for so go and have a peek if you'd like. Obviously, don't feel obligated to vote for him but I think his story is good, he's also pretty good looking, and different from the other entrants. (And if you're from the Writer's Lounge there are a few of us there!)
Check out the other entries and vote here!
(Note: You can only vote once for 7 different sims!)
---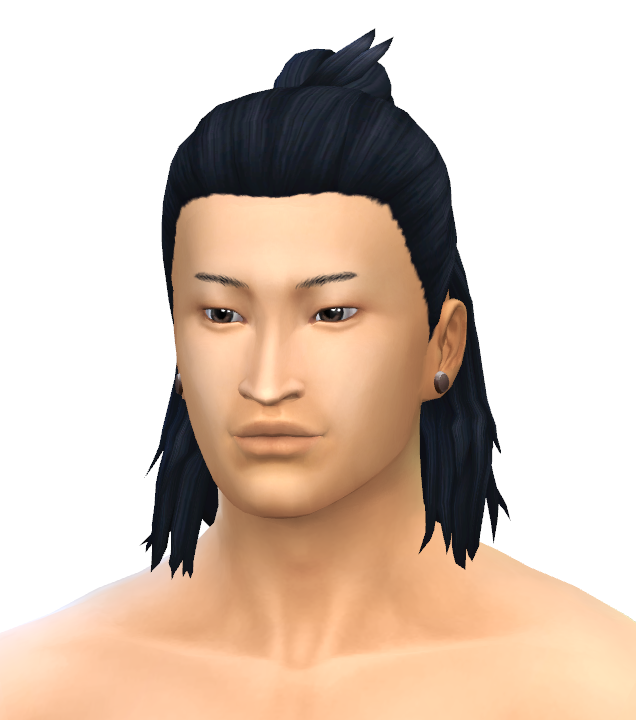 Slave Name: Masaru (Masa for short/His last name is listed as Ikeda but he doesn't know that, obviously.)
Tribe born: Suzu
Traits: Genius, Family Oriented, Neat
Gained Traits: High metabolism, Speed reader
Skills: gardening & fishing-2, cooking-3, handiness & writing-4, logic-5, fitness-6, wellness-7
Why should Kalani choose him to breed?
Masa comes from a strong and healthy bloodline that goes back centuries. Despite his appearance, his family comes from many different nationalities and backgrounds. In addition to his impressive lineage, Masa himself is strong, disciplined, dependable, and very intelligent. His guardian has a great respect for Masa's mother and taught him to respect all people, men and women. He is also a gifted martial artist as well as massage therapist.
Any other interesting backstory?
Masa was born in secret after his mother, the respected Lady Suzu, had a forbidden romance she told no one about. She went away from her clan and came back the same as she left, leaving the infant in the care of a guardian. His guardian (Orion, the father of Suzu's first-born son, Rigel) lived away from the village and trained Masa in martial arts, yoga, and even the healing art of massage. Like his mother, Masa is considered to be a genius and, growing up, he studied every text he could get his hands on.
Not knowing the exact identity of his mother, he decided to go off far away and find his own adventure. During his travels he heard about the Wahine tribe and that they were looking for men. Now he awaits the chance to compete in a series of challenges to win the respect of Creator Kalani…
Gallery ID: meggles87 (Note: if you download him he might "deflate" so his muscle was at the top and his "mass" at the bottom. Try and match him best you can!)
Gallery Link: none (CC – sorry!)
CC? Hair only: https://moon-craters.tumblr.com/post/142544416835/stellan-hair-the-male-conversion-of-my-stella
Pictures: